LOGO. WEB SITE. SOFTWARE. STATIONERY. BROCHURE & LOGO STORY - CASE STUDY
 First stage, wire frame.
Asking questions and providing solutions regarding the site's goals. Creating motivation for action, correct operation, easy flow.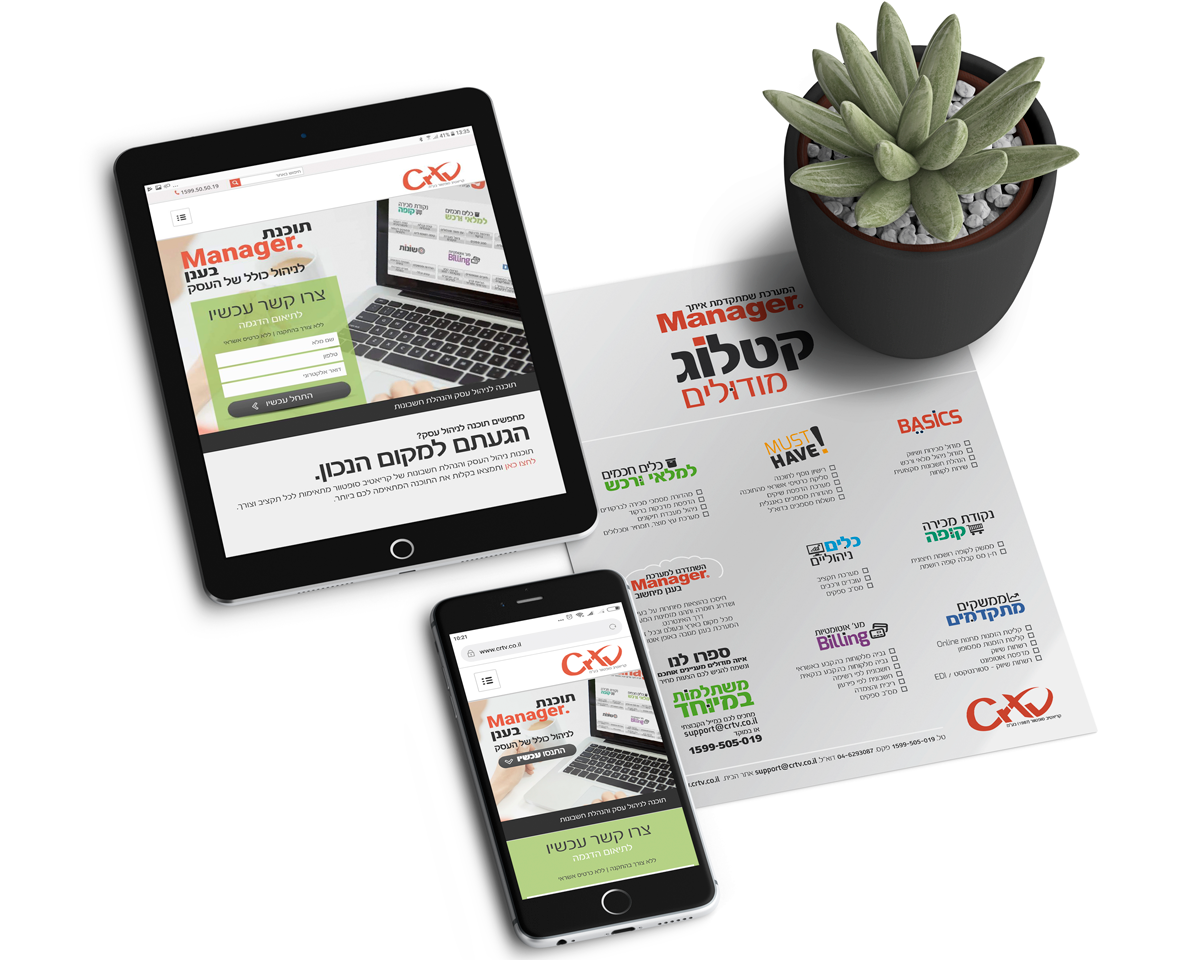 Manager
Crtv's leading business management and accounting software for large and medium businesses
New layout and look for "Manager" software. 
Based on the new colors guide. Each section has it own color and big header to achieve easer user experience. 
Animated Happy new year gif