For families living on different continents the last year and a half of covid has created a not-so-simple separation. Grandchildren grow up, nephews are born and we do not share these moments together. On 26.4.21  my younger brother who lives in Australias had his number three son. Mazel Tov!!!
I, his big sister, really wanted to give a gift, living in Thailand.
Anyway, I didn't know what to bring, this is his third child,  they have everything,  and they also live in Australia, yes…
But then I came up with an idea - I will draw them a family original digital illustration. Anyway I'm into portraits lately.
Apparently it was really nice bingo because my sister-in-law Meital just asked me if I could draw them for her mom's coming birthday and for their new house too.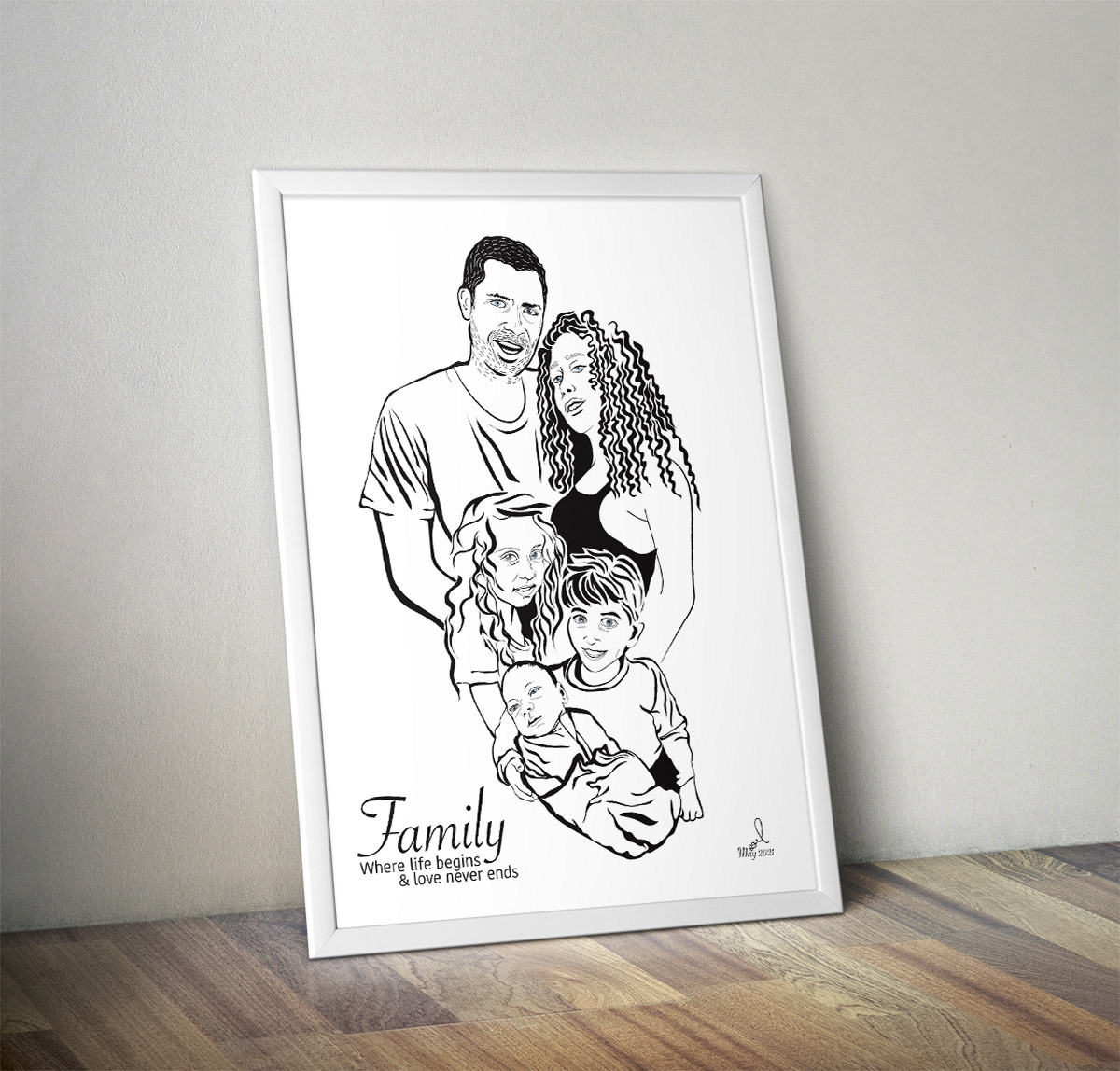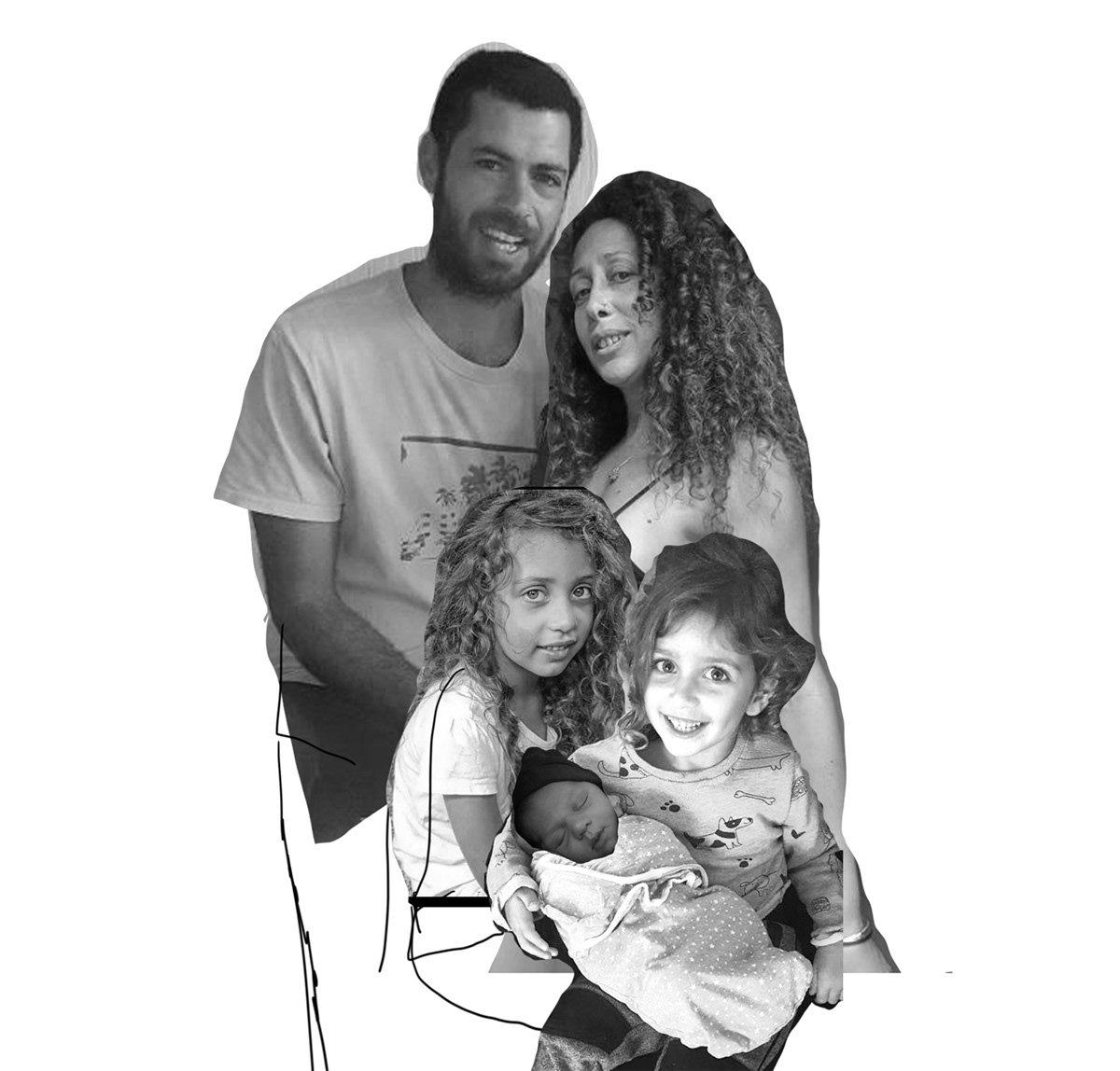 Meital sent me lots of pictures, for each one separately.
I chose the pictures I connected to more, which seemed to fit each other and created a composition in Photoshop,
In this case - from the smallest to the largest.
After she gave her green light I illustrated them in a general and fast line, from there I moved to work individually on each character.
​​​​​​​
Every little line metters and can  change the expression and accuracy. Layla, the eldest daughter, was the easiest for me, my brother Uri, the hardest.
Towards the end Indigo, the middle son got a haircut, I had to update his haircut as well…
After a few rounds of precision and corrections to Meital's satisfaction, I added text she requested and saved her the entire project in several formats so she could do with it as she pleased.   It can print on any material, in any size. For example on pillows, on glasses, or as a really big picture.
​​​​​​​
She also got each character individually, you might later want to do something with it.
The Illustration was printed in few copies and decorated the homes of family members in Israel, Australia, and in Thailand. 
​​​​​​​